Range of application
With help from the Luftklar air purifier, aerosols and the danger of infection in enclosed spaces that is associated with it, can be effectively and sustainably limited. The extreme high effectivity cleans the air at a low noise level in all enclosed spaces and allows for people flow without fear of infection.
Also apart from the COVID-19 pandemic the air purifier can achieve improvements in a wide range of application. In schools and kindergardens children as well as teachers are better protected. In senior citizens homes potentially fatal spreads of viruses can be stopped and in companies a significant reduction of sick days can be achieved.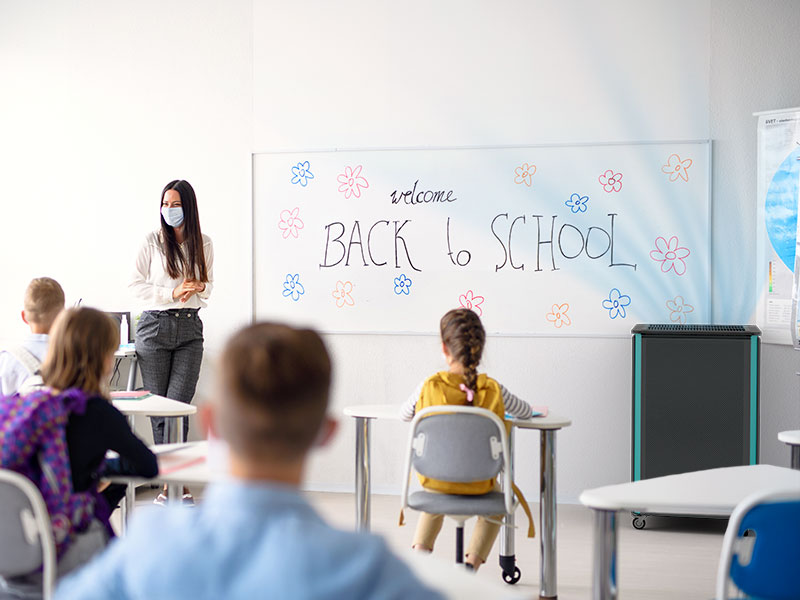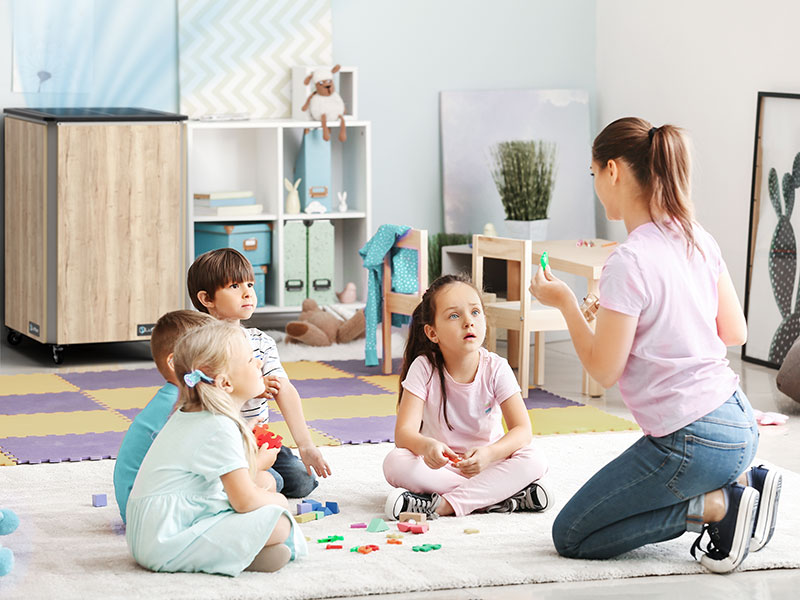 Schools, kindergardens and other educational establishments
To guarantee normal school and supervision activities, air purifiers are an efficient long-term solution. Drafts, cold rooms, inefficient online learning and fear of infecting each other through aerosols will therefore belong to the past. Air purifiers allow for a school day without worry and assure clean room air.
Also apart from the COVID-19 pandemic long-term use of air purifiers can offer prevention of the spread of influenza infection and other infections sicknesses.
🛈 Some countries offer state financial grants for air purifiers. Find out for yourself, now!
Museums and trade fairs
For trade fairs and other events the use of air purifiers can create virus-free surroundings, to guarantee safe interiors in unsafe times for events of all kinds.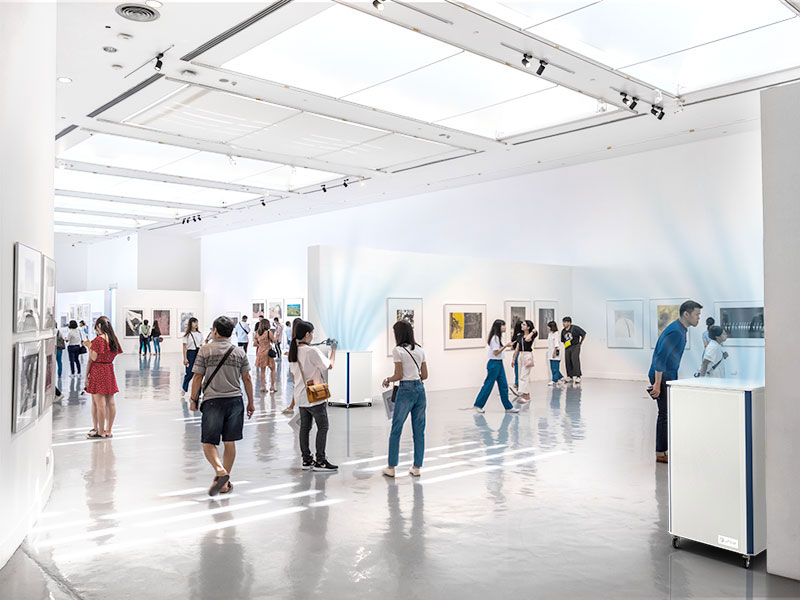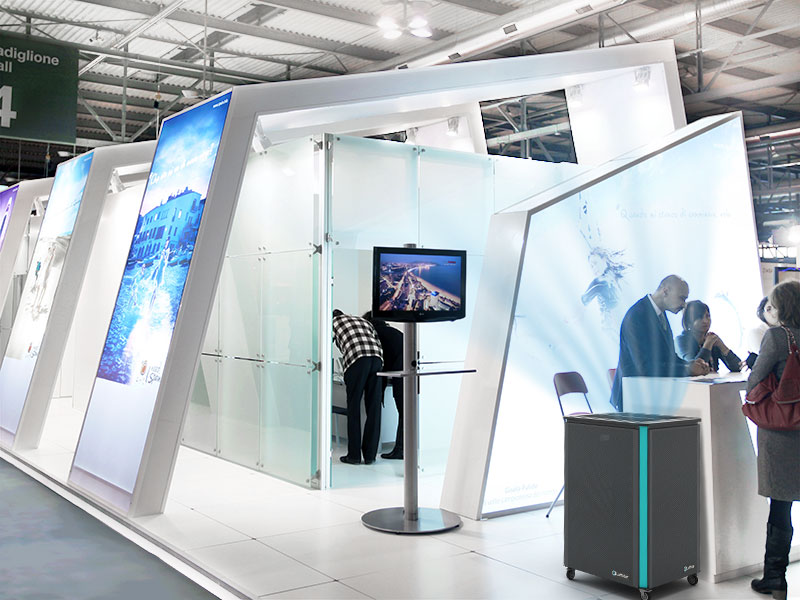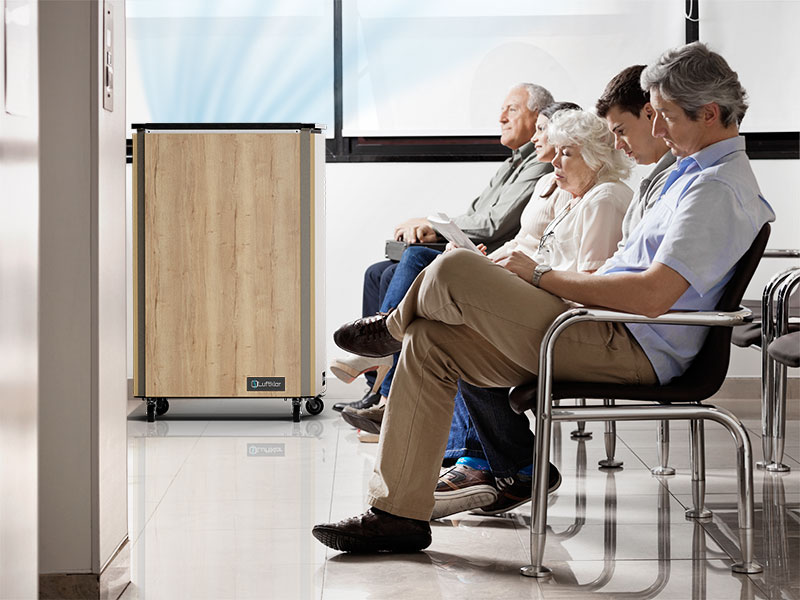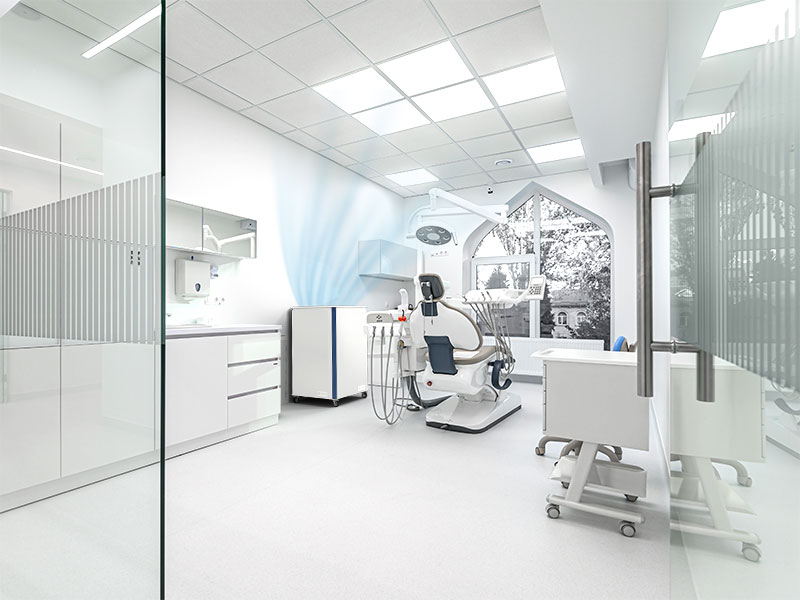 Doctors surgeries and practices

Whether in the waiting room or treatment room - also apart from the COVID-19 pandemic - doctors practices are places of increased infection risk for patients and personnel. Luftklar brings safe interior air and protects patients as well as personnel on site.

Sport and free time facilities
Foregoing fitness and yoga lessons for months does not have to be. Air purifiers can make sure of room.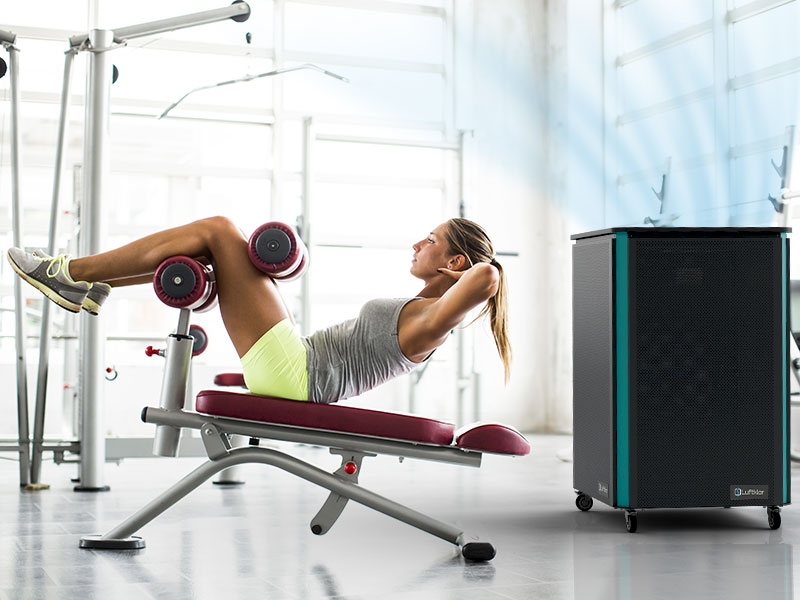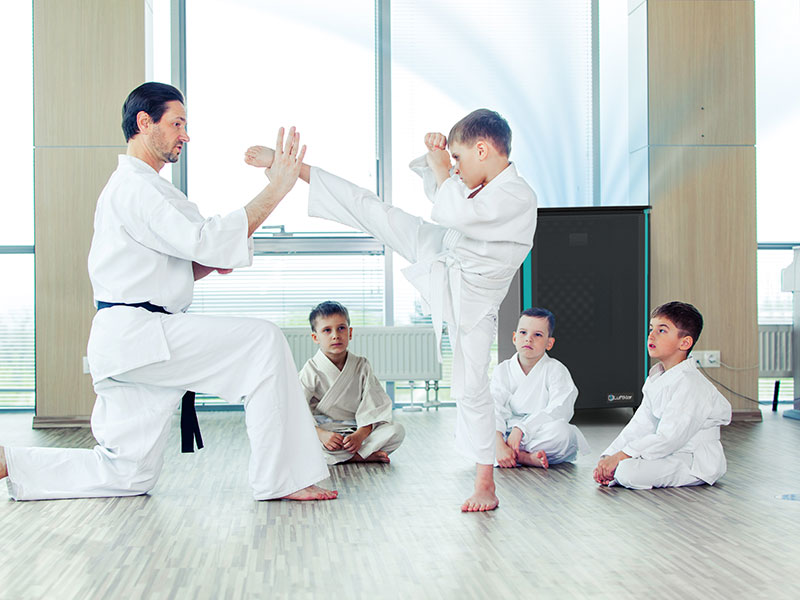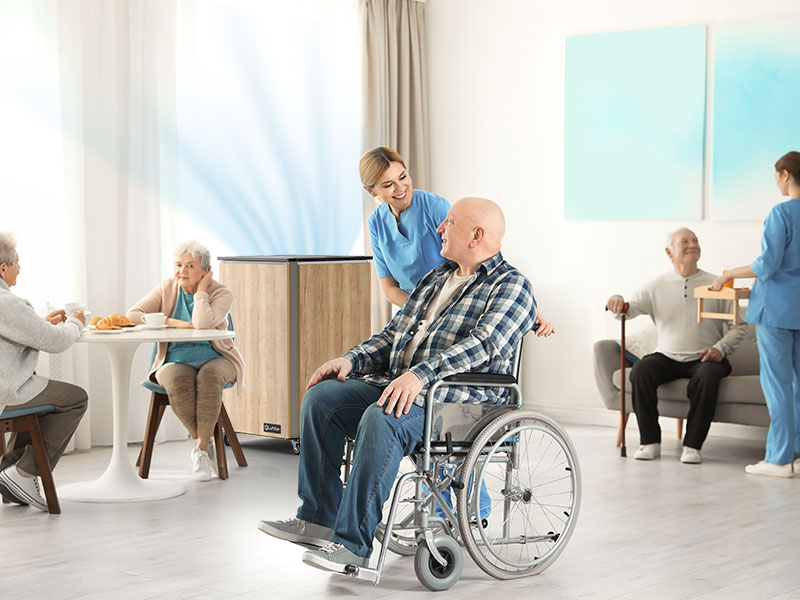 Old peoples homes and care homes

Old people with their partly weakened immune sys-tems fatally belong to the group with the highest risk of virus infection. Additionally living together on a comparatively close basis and contact with care personnel allows for an extremely quick spreading of viruses. Air purifiers can play a central role in pre-venting this and residents as well as staff can enjoy a daily routine free of fear.

Hotel and catering

For two of the industries hardest hit by the Corona crisis air purifiers can become the ideal companion for the return to normality. In rooms with a high density of human activity air purifiers allow for virus and germ-free surroundings so that hotels and restau-rants can return to normal business.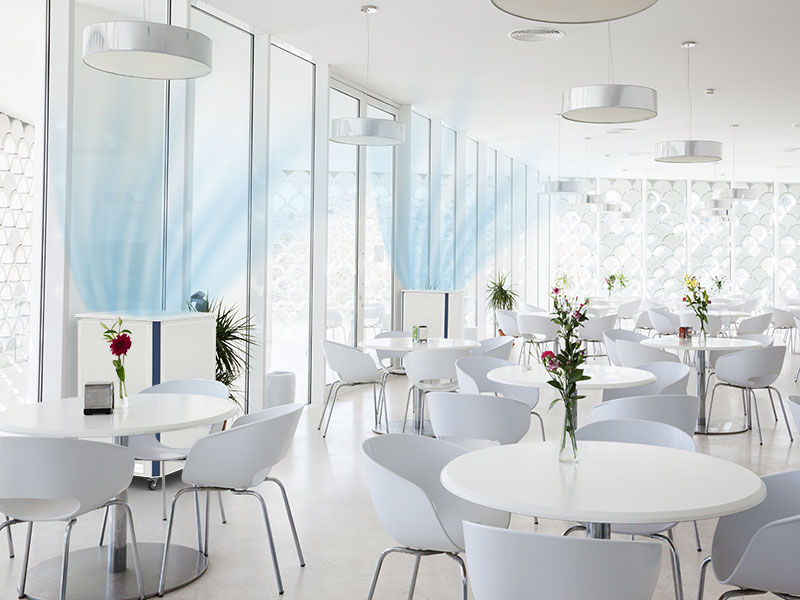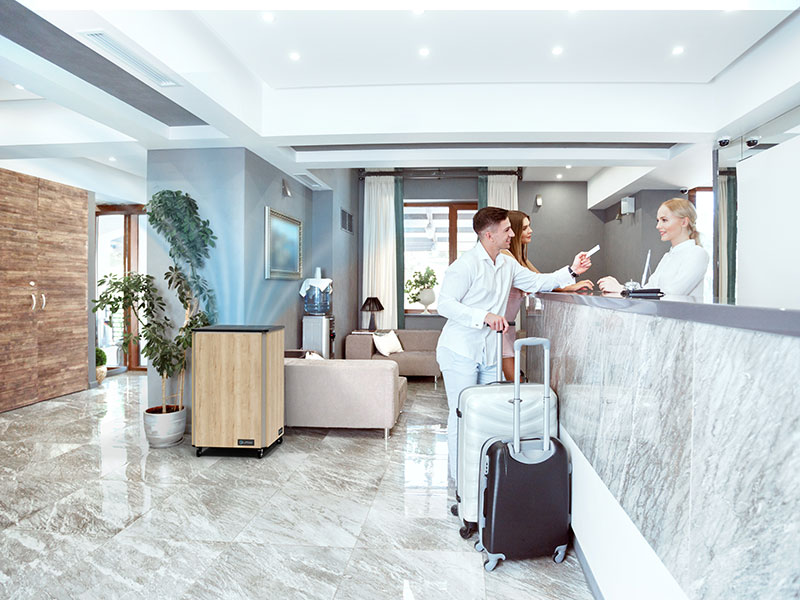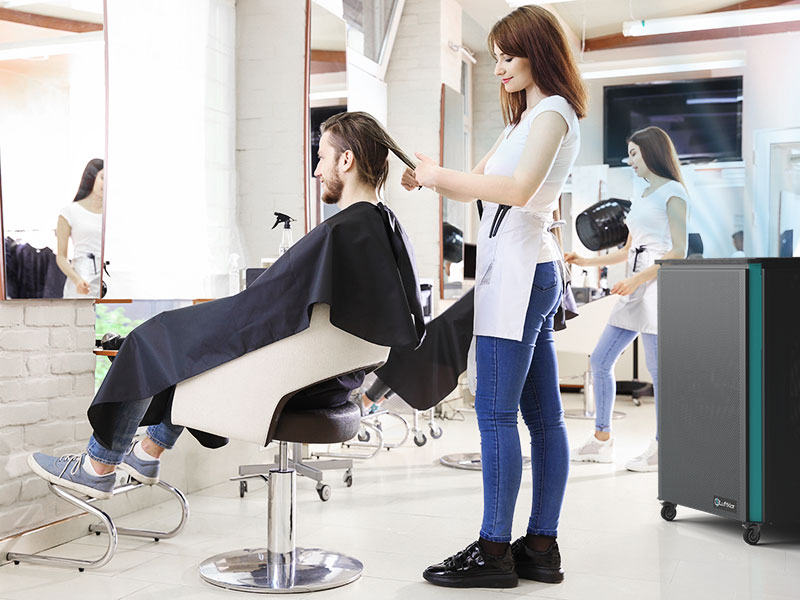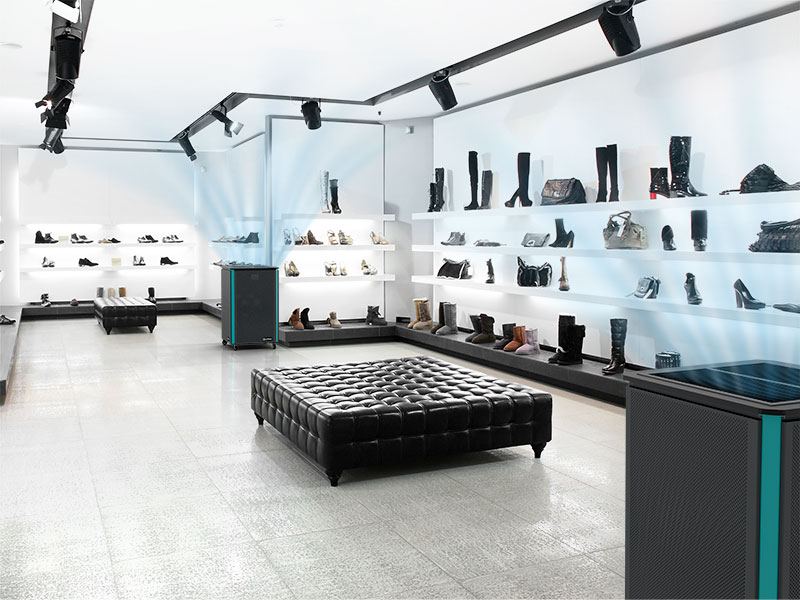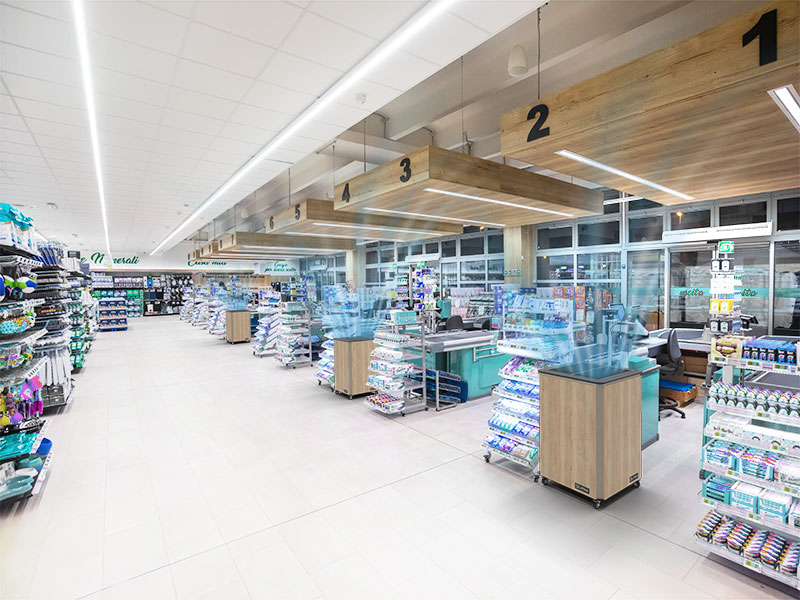 Shops and services

Whether large or small, shops have been extremely hard hit by the pandemic and its effects. Air purifiers are the ideal tool to regain a safe environment for shopping, for customers and staff.
Unternehmen
To achieve a safe working environment for employees air purifiers are the ideal option for your company.
The devices amortise in a very short time through the reduction of sick days as a consequence of a corona infection and also by avoiding sickness waves which are regularly caused by influenza or Noro viruses. Further positive effects on the health of your col-leagues will be triggered by the elimination of bacteria, allergens and fine dust. Also a responsible return from home office is made considerably easier with our room air purifiers.