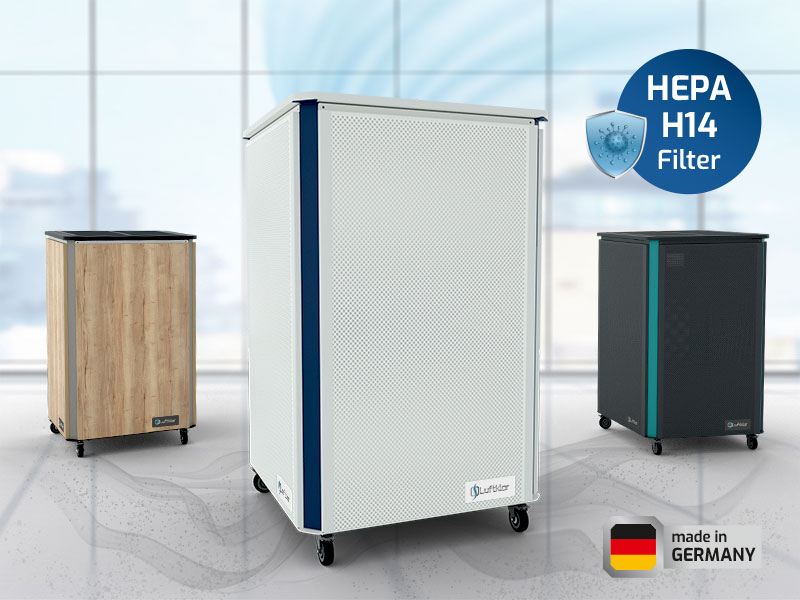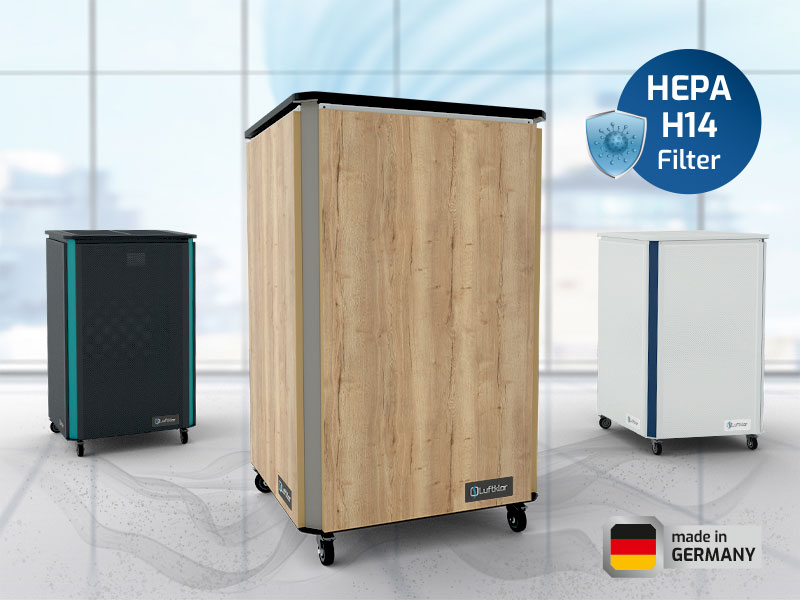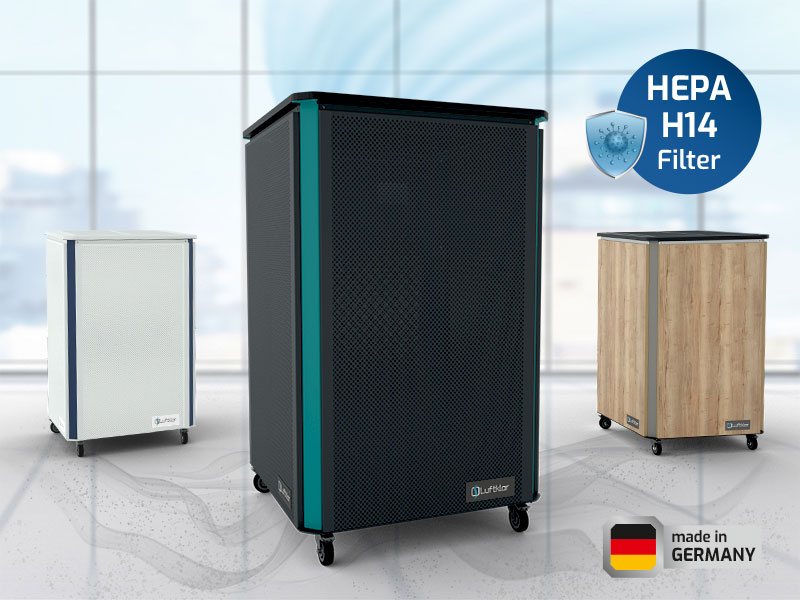 For safe time together
in a virus-free environment
HEPA H14 Filter removes 99.995 % of all viruses and bacteria from the air

Recommended for floor spaces from 30 m² to 300 m²

Control use via touch display

Continous filter monitoring
Mobile, robust design
Optional with thermal filter decontamination (HT version) for continuously hygienic operating
Several design options, customizable on request
35 dB(A)
at 1000 m³/h
low noise level

99.995 %
of all viruses and bacteria are removed from the air
Proven qualification for public contracts
Luftklar is a registered trademark of the company Kurt Hüttinger GmbH & Co. KG. As a customer, you enjoy all the benefits of the quality and professionalism of a company certified and managed in accordance with DIN EN ISO 9001:2015.We are a pre-qualified company according to AVPQ for the manufacturing, delivery and service of air purifiers (CVP 39811200). This register includes companies that have proven their suitability for public contracts to the Chamber of Industry and Commerce or the contract advisory bodies they support. ESPD and eCertis can be provided upon demand.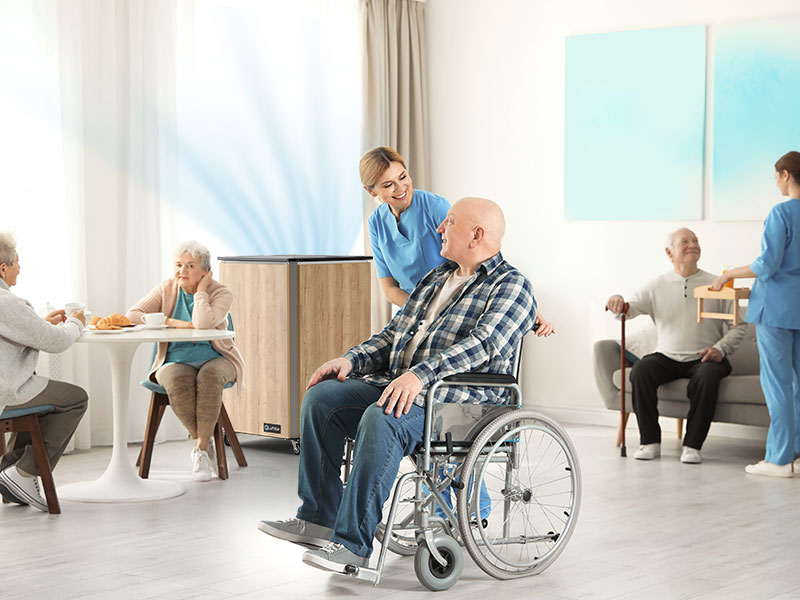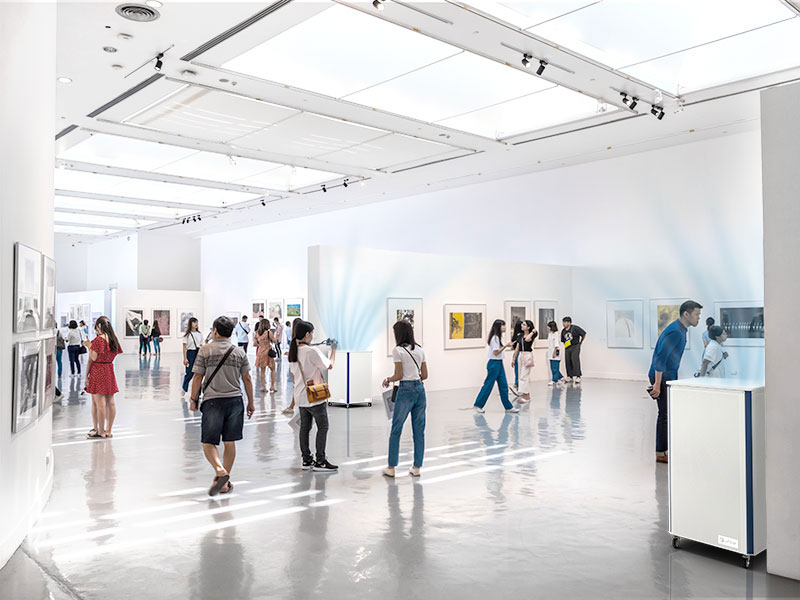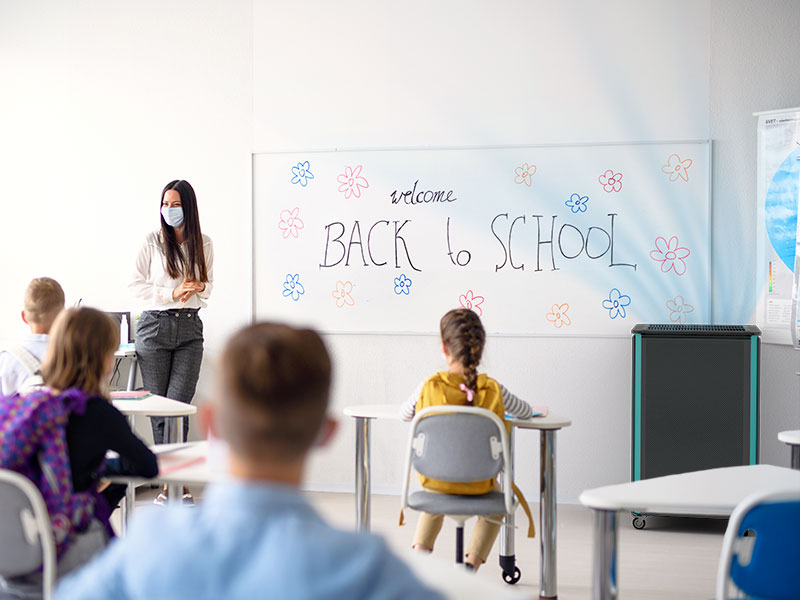 Range of application
With Luftklar air purifier aerosols and the danger of infection in indoor spaces that is associated with it, can be effectively mitigated: The highly effective system cleans the air at a low noise level in all enclosed spaces and allows people to move freely without fear of infection.
Besides mitigating the risk for Covid-19 transmission, the air purifier improves air quality in general by eliminating other particles such as allergens and patogenes.