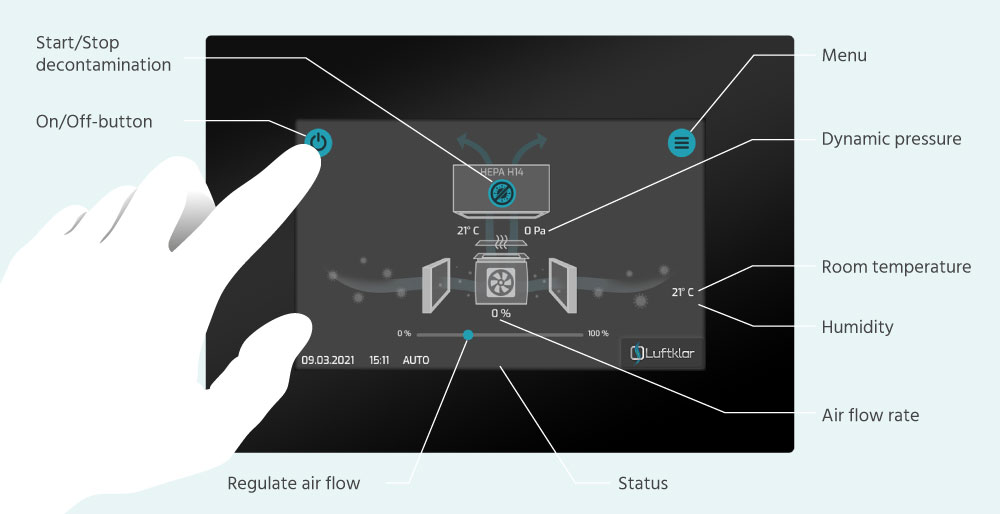 This view shows live data of the room where the air purifier is installed as well as the current settings and performance data of the unit.
Clicking on the icon in the upper right corner takes you to the menu.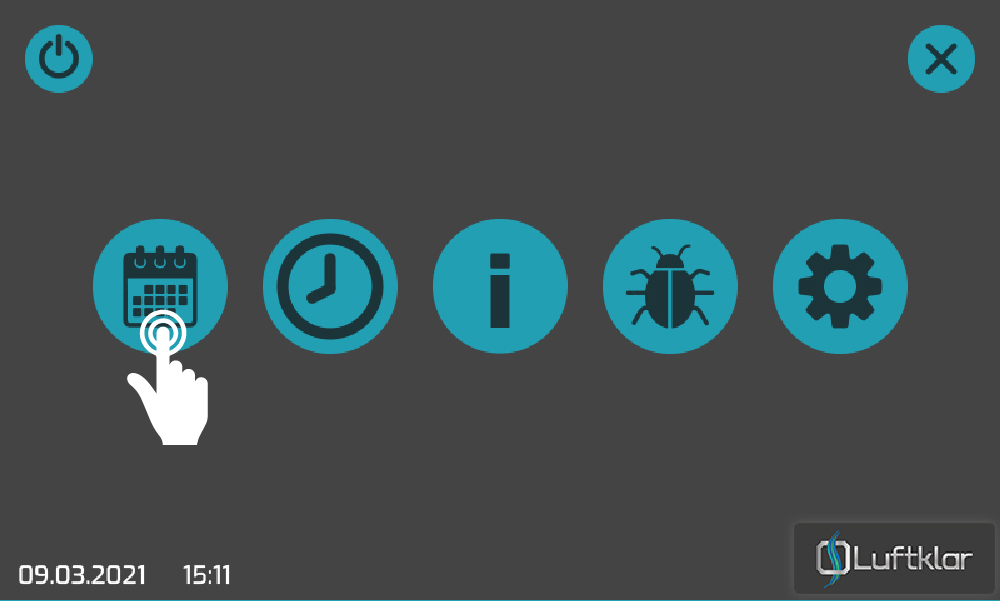 By clicking on the calendar, a weekly schedule for air purification and decontamination can be set.
By clicking on the clock icon, the date and time of the unit can be set.
The system's information can be shown by clicking on the info icon.
A log of the system messages is displayed behind the bug icon.
A click on the settings icon, will lead you to further settings for WLAN, PIN protection, and more.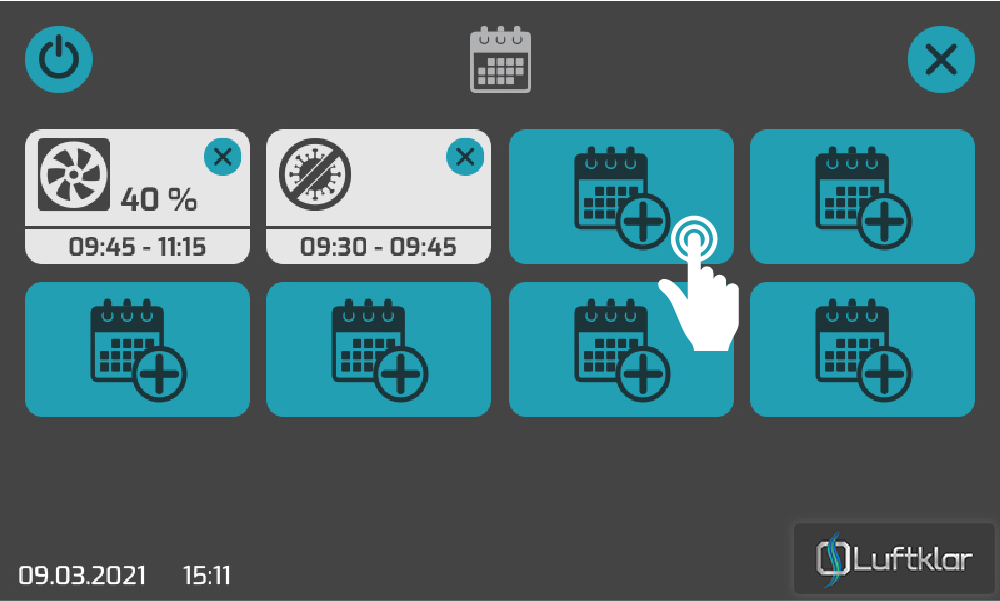 Ventilation and decontamination plans can be created for every day of the week, either identical or exactly adapted to the daily schedule (school hours, breaks, business hours, recurring appointments or the like).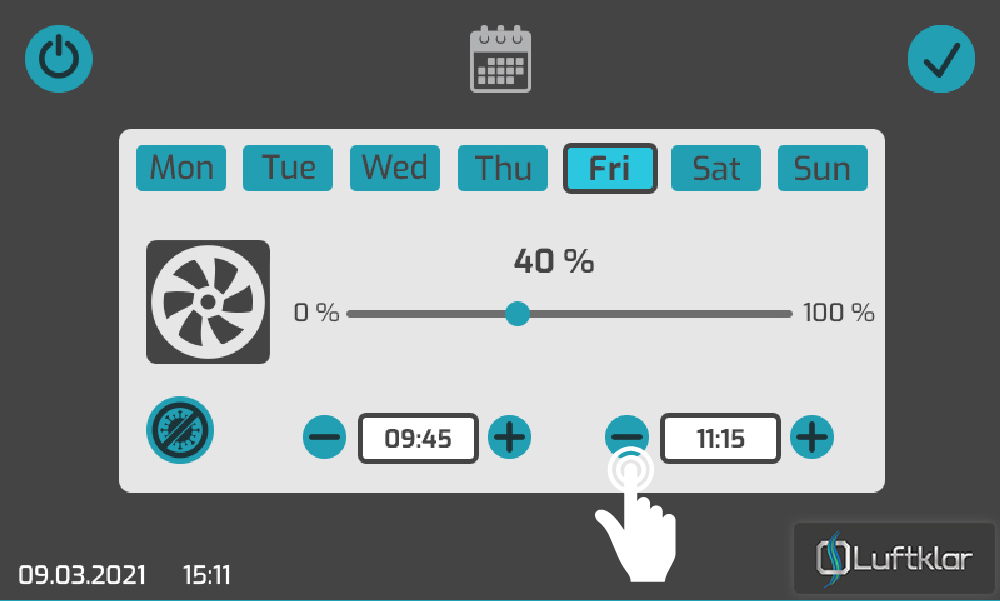 In addition to the exact start and end times, the appropriate fan power can also be set. In this way, the air flow rate can be adapted to the utilisation of the room, differently for each day or identically for several days of the week.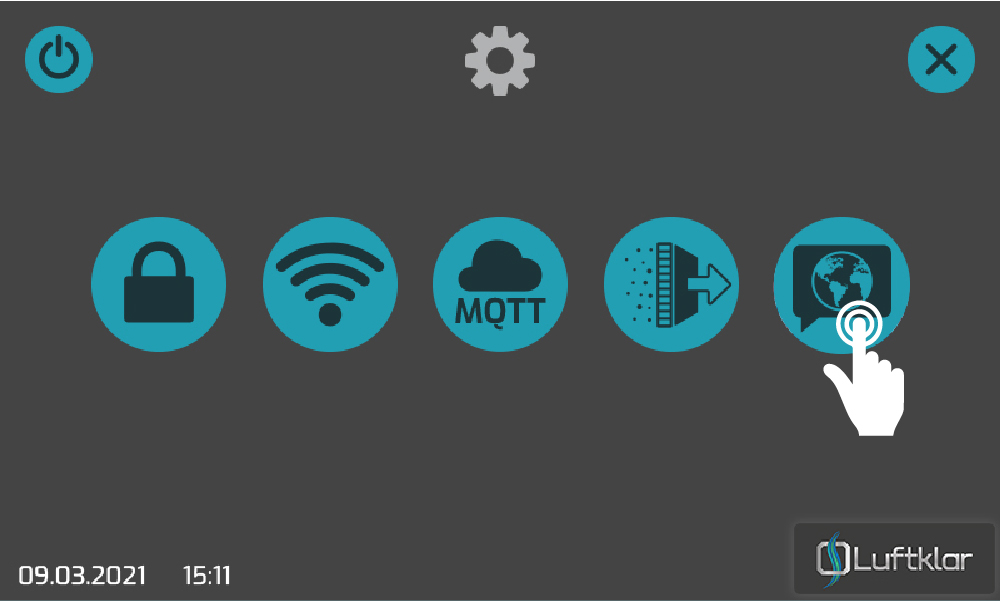 By clicking on the lock icon, different PIN codes can be assigned for operation, menu access and the settings.
In the WLAN menu, a connection to the local network can be established.
In the MQTT menu, a connection to our Luftklar monitoring or to a self-hosted building control system can be established.
By clicking on the filter icon, the filter change menu with the filter change intervals can be accessed.
If you click on the globe icon, the language can currently be set to German, English or Italian.